Spring has sprung - March had some lovely warm sunny days! I could not be happier about the change to summer time. Even the clocks changing is fabulous. To be honest, I've not understood parents who love the autumn change and dread spring. Spring means 5/5.30am wake ups suddenly become 6/6.30am wake ups. Amazing!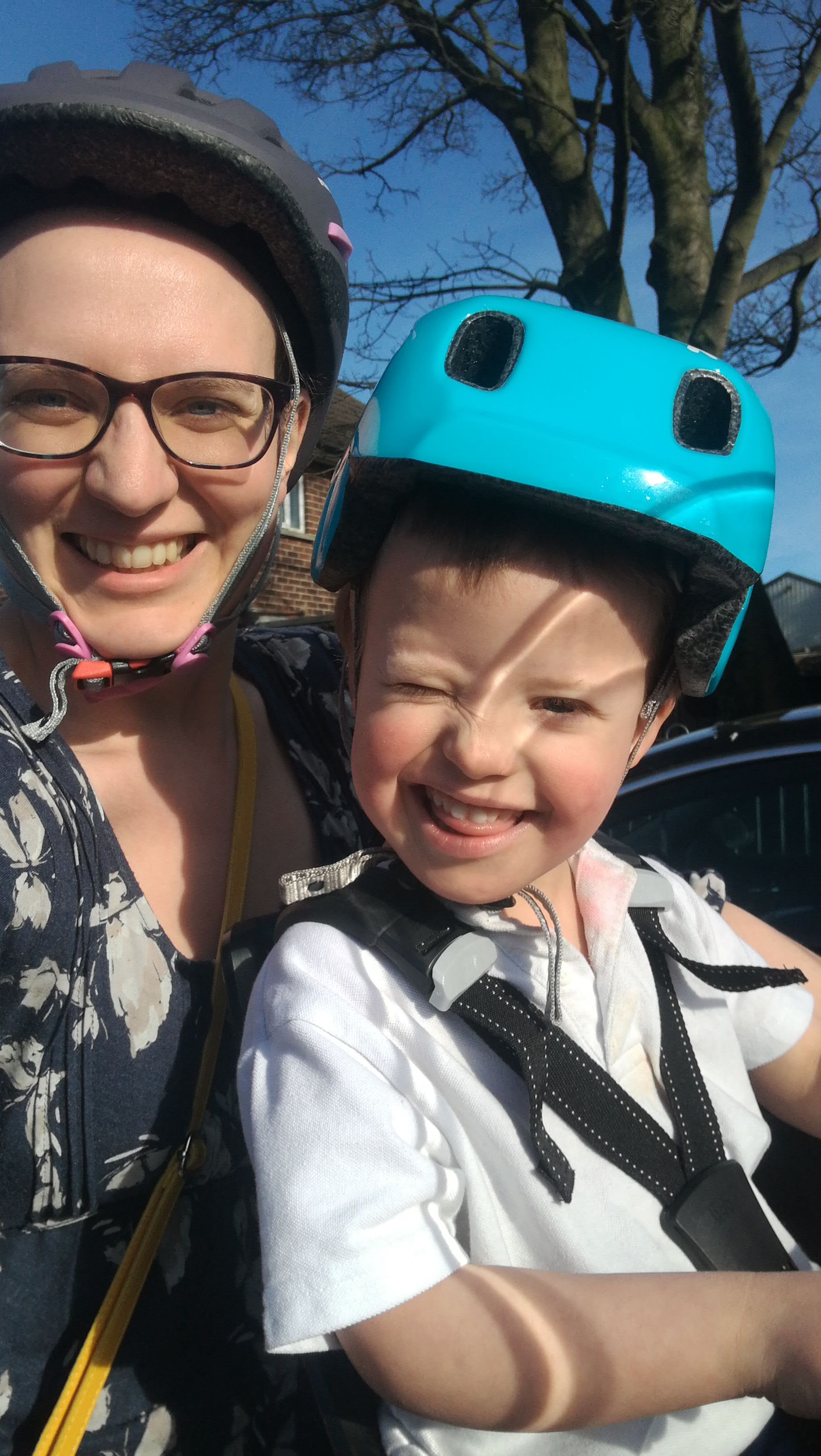 March just flew by, I had so many things going on after a crazy few months of hospital appointments and trips. Things like dentist trips (for the kids, I keep putting mine off), haircuts, smear tests - all the things that just kept getting pushed back. And yes, in that photo Rory's first haircut was in pj bottoms. One of those days! And then I finally got the work on my Down Syndrome Education course converted into a therapy programme for Daniel. That took me two days hard work to come up with and I'm now into the 'making resources' phase. Anyway, here's what I've been enjoying this month:
Reading...
Notes. Lots of reading therapy books, online resources, my own notes from my course. I can't work out whether to just do regular posts here to help other mums with children with special needs, particularly DS, or start a different blog, but I think it might be of interest to plenty of my readers, so stay tuned!
I also read two more chick lit books. I've found now I'm back in the habit of regular reading I'm getting quicker at it and also choosing to go up to bed an hour earlier to read. Nice to just tune out from normal life and have some easy to read books.
Online, I loved this article about having a mediocre life (a slightly clickbait-y headline!) - basically a call to a simpler life. Not looking to be the biggest or best at anything. This is what I'm striving after for me and my children. What do you think about this?
Learning...
I suppose this overlaps with my reading, though this month has been more about application of my recent learning. I always think learning really only becomes relevant once we've learnt how to apply it. Our sermons at church always point to how this passage should affect our day to day. Learning about child development and attachment theory is only relevant when we are intentional about our parenting in light of what we know about how children's brains develop. My course about educating children with DS is most useful when I apply the knowledge to my own child. Is there something you've been learning recently you need to start applying?
Watching...
I can't even think of anything particular I watched this month. Apart from lots of sport, with the Six Nations rugby. So obviously I enjoyed Ireland beating England and stopping their Grand Slam hopes!
Homemaking...
This month I painted Daniel's bedroom. It still needs new curtains (his toddler ones are still up), a new lampshade (his baby one is still up, which doesn't match the curtains!) and the chest of drawers arrived damaged so I'm waiting for Next to deliver a replacement side. But the bulk of the work is done. The plan is to make the room plane/sky themed. He loved learning about the planets and sun/moon/stars in school recently. And watching the planes take off - we live right next to the City Airport flightpath - is his favourite pasttime so I painted the walls grey and have some cloud and plane decals to go on the wall.
Unfortunately he's been too excited to take his naps in the room but hopefully he'll start taking daytime naps again soon, he's exhausted!
Parenting...
It's such a slog isn't it? The day to day is exhausting. Not helped by my husband's work being crazy busy at present so he's out by 7.30am some mornings and not back to bedtime. Long hours for the public sector anyway! Shout out to all the mums doing breakfast and/or dinner shifts by themselves every day. Colin is used to getting a 4.30pm text in block capitals saying "WHAT IS YOUR ETA???!!!!" - I need to know what bus he's aiming for so I know what time I'm aiming for too!
We have had a lovely month though listening to Daniel's voice come alive. His speech started taking off about two weeks ago and he has just clicked with sentence structure, pronouns, time (well, an understanding of 'now') and size. Sentences like "Daniel like little hug NOW", "I want big chocolate cake NOW", every day we're having stand and stare, mouth open in amazement moments. Just wonderful. Still waiting for the elusive "I love you" to be said but hoping with this speech he'll start to tell us how he feels. The longer wait for milestones does make them all the sweeter.
Faith...
Watching the girls in GB practice for the parents tea party to end the year - they walked in at the start singing "God is on the move" and it was goosebumpy to watch. All these girls in a church that almost had to close its doors just 15 years ago now vibrant, growing, seeing God's blessing and able to say God is on the move here in Ballyhackamore. And those scores of girls head out to the various schools in the area every day filled with His power. It is such a privilege to be involved in their spiritual walks. I'll not be taking GB next year - I've been having a in/out approach the last few years with having young children - but I will miss getting to know them all better.